Fireworks and Fireflies Returns Labor Day Weekend
Written by Hanna Plumbing & Heating / August 24, 2021
Fireworks & Fireflies is back for 2021. Although the event is typically scheduled in July, organizers decided to move the event to September to accommodate a larger crowd and help kick-off the Labor Day holiday weekend. And just like in 2019, Hanna Plumbing and Heating is the presenting sponsor!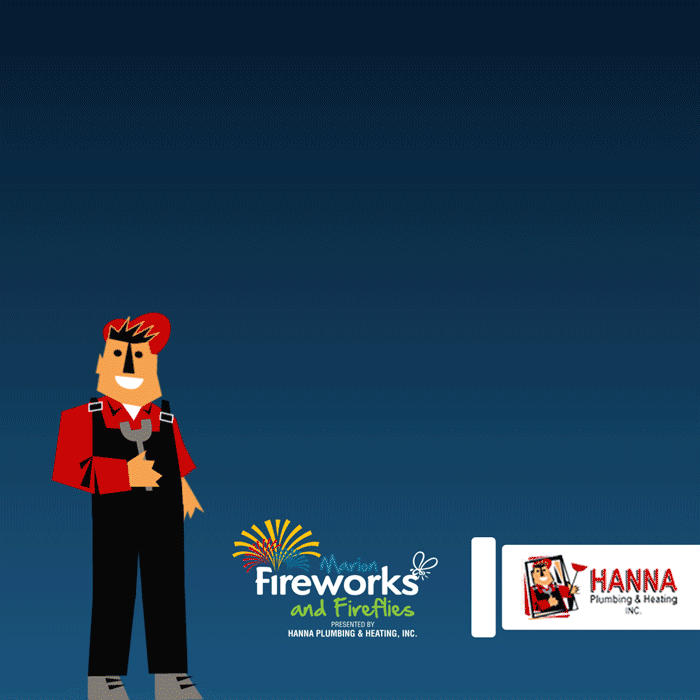 This event is free to the public because of the sponsors who continue to support Fireworks & Fireflies. The event will take place at the Klopfenstein Amphitheater at Lowe Park in Marion, beginning at 6 p.m. on Friday, Sept. 3.
We anticipate future fireworks events taking place in July when the event had previously been held. 
Get more info here: https://www.cityofmarion.org/recreation/parks-recreation/events/fireworks-fireflies